Our products
At Restream, we keep nurturing our product portfolio to empower content creators to reach wider audiences, and brands to spread their messages throughout a massive network of streamers.
Multistreaming
Reach a wider audience by streaming to multiple platforms simultaneously.
Upload & Stream
Automate. Stream your recorded videos live. Enjoy your day while your streams go off without a hitch.
Chat
Engage viewers in a multi chat. Forget tab switching. Read & reply to messages from multiple streaming platforms on one screen.
Analytics
Measure your success. Get insights on your live stream performance across multiple platforms – on a single screen.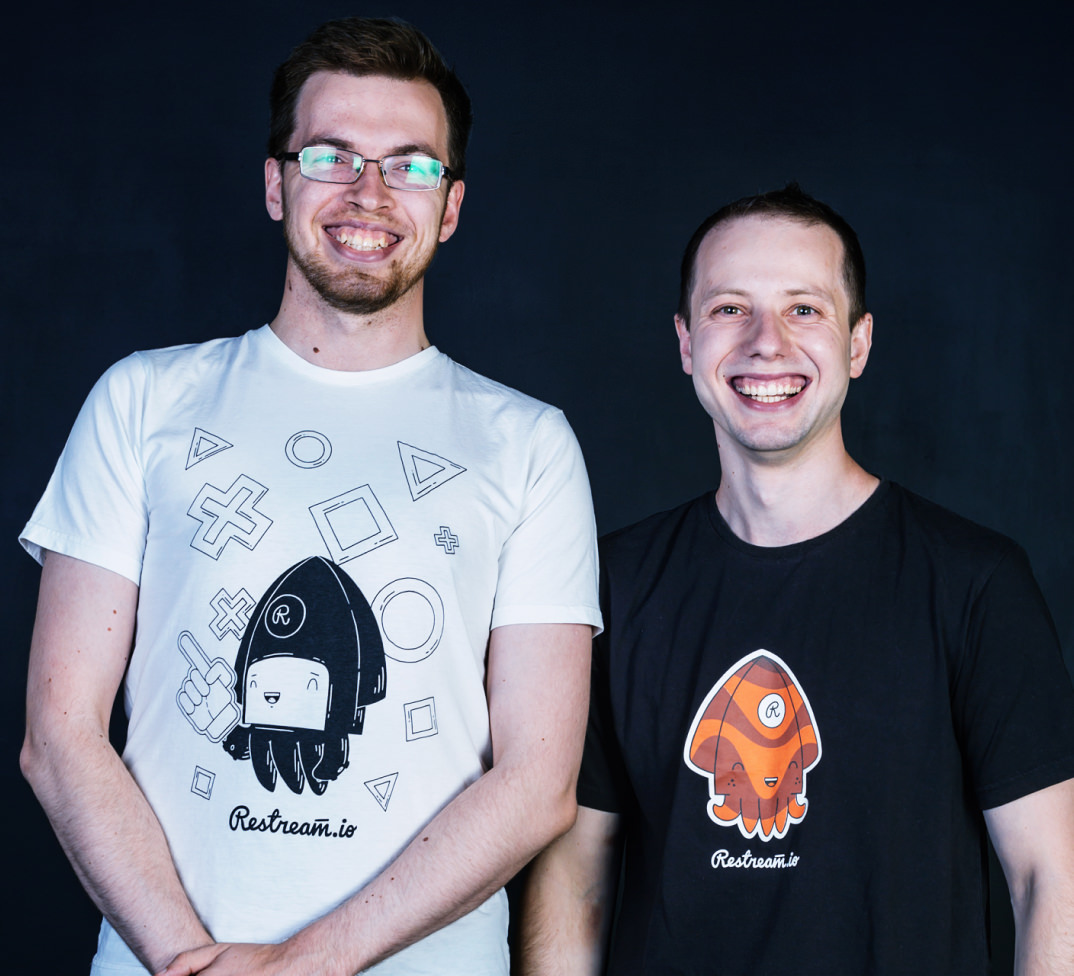 How it started
Andrew Surzhynskyi and Alexander Khuda founded Restream in 2015 with an obsession to help streamers get a wider audience.
Focusing first on the gaming community, and building initially a free product, they soon saw the potential of how Restream could help in all kind of circumstances – from every day IRL streaming to professional keynote broadcasting.
Over the next 5 years, Restream flourished into the robust ecosystem of tools it is today. Restream goes beyond streaming technology and into the complex infrastructure that continues to create millions of jobs for content creators worldwide.
Join our team
We're looking for curious, data-driven, and result oriented teammates who want to make a lasting impact in the livestreaming ecosystem.
Austin
Headquarters
515 Congress Ave, Suite 1050 Austin, TX 78701
Kyiv
Tech heart
70, Volodymyrska Street Kyiv, Ukraine, 02000